Since she moved in sometime last spring, Queen Esther Marie Peacock, Calico-in-Residence, has decided that
my
room is
her
room. She colonizes my bed whenever possible. Today is no exception.
So I'm on the computer. Kate, who is tidying up the dining room area, finds my sweater on a chair, and comes to return it to me.
"Where shall I place this, Amy?" asks Kate.
I respond, "Oh, just throw it on the bed", but I don't look around. I am engrossed in other things.
Twenty minutes later, I turn around. I find this sight.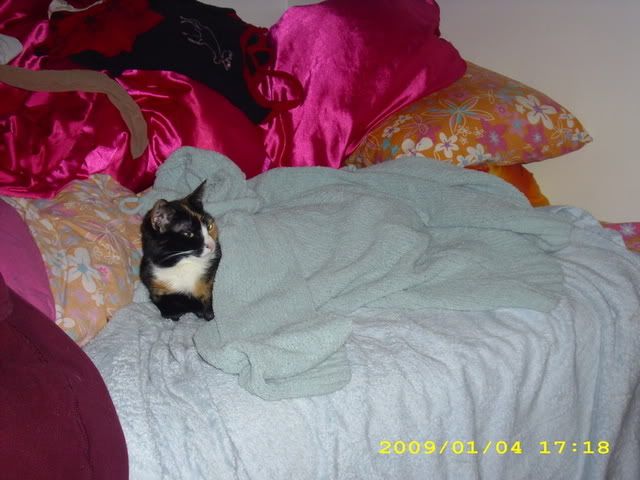 I take a picture. It is too cute.
I turn back around. Esther is asleep under the sweater.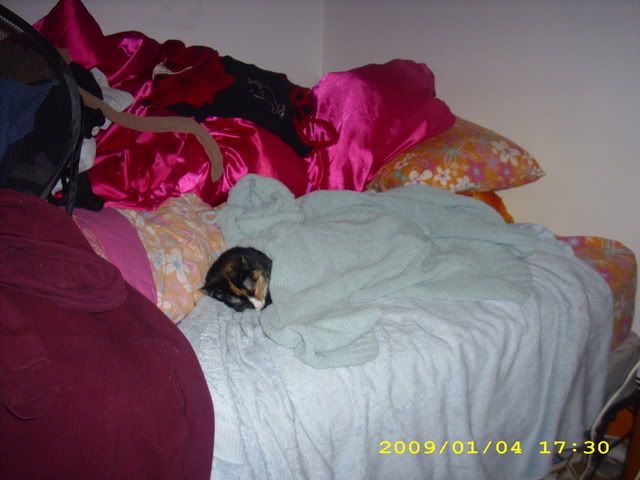 I take another picture.
And then I post to LJ. Because I have about 87 bazillion things to do besides take pictures of my cats and post them to LJ. But what are cats for, but posting pictures of on the internet? And what is the internet for, if not for posting pictures of your cats?